COVID-19 Update at Denise and Company Salon
We understand the community's concerns over COVID-19. We at Denise and Company Salon will remain temporarily closed until further notice. We will return when we are allowed to do so. As things change, we will update you all via email, our website, and social media. As of May 13th 2020, we have suspended online booking. If you would like to make an appointment please email us at [email protected] with your name, phone number, service you would like done, service provider preference, and day of the week you are able to come in. We will then keep you on a list and book you once we are allowed to reopen.
What will change about Denise and Company Salon? Here's how we'll tackle our "new normal."
We will follow social distancing guidelines strictly. Our  #1 priority is the safety of our employees and clients. 
Here's how we'll accomplish this: 
All clients MUST check-in at the front desk upon arrival whether entering from the front or back door. Do NOT look for your service provider or interrupt any appointments. Immediately go to the front desk. All clients must wear a mask inside the salon. After checkout we ask that you leave the salon for preparation for our next client.
When a client arrives they may be asked to wait in their car until their service provider is ready. We ask that you show up on time for your appointment. If you show up late, we may not be able to accommodate you.
Service providers will be wearing masks, face shields and gloves for everyone's safety.
All clients and employees will remain 6 feet apart inside the salon except during the actual service.
We ask all clients to stay at their designated seat upon arrival.
Every client will be given a clean laundered cape for every service.
A limited number of service providers are able to work each day to ensure no overcrowding. Therefore, your service providers hours may have changed. Check our online booking schedule or call when we reopen for your provider's schedule.
A service provider may only work on one client at a time and must see through the entire process before moving on to the next client. In other words, no service provider will be multitasking during processing times.
Once the appointment is over, clients will wait until their service provider gives them permission to check out therefore, limiting the amount of people by the front desk.
Between every appointment, service providers will disinfect their chair, area and tools before the next client arrives.
We understand this new "normal" will be difficult to get used to, but we at Denise and Company Salon will vigilantly follow NYS social distancing guidelines not only to protect our employees and clients, but to also ensure our salon will be allowed to remain open. 
It's hard not be social at our salon, we get it. But for now if you need to wait for a loved one during their appointment, you will have to wait outside. If a child under the age of 18 needs to be accompanied by a parent inside the salon, please let us know before your appointment so we can make proper arrangements. Otherwise, there will be no exceptions to this rule.
Items to be temporarily disallowed:
-Coffee station / water station
-Magazines / books / newspapers
-Candy dishes / cookies / bagels
-Product testers / samples
For those of you who have appointments in May and June, we will contact you to confirm and or change your day and time for that service.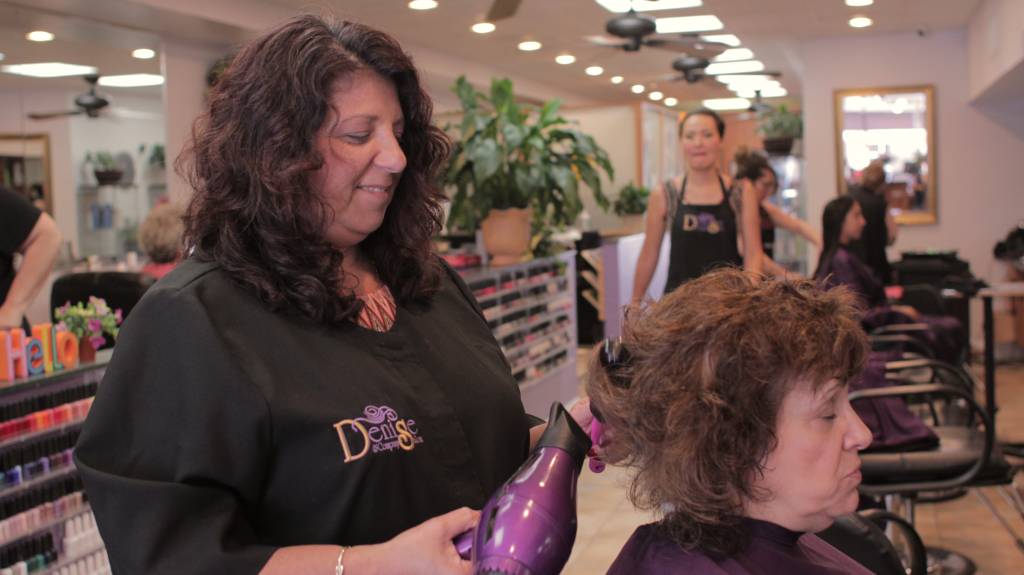 Looking forward to seeing you soon! 
Thanks! With Love, 
Denise and Company Salon
1012 Park Blvd
Massapequa Park, NY 11762
1-516-541-5511